Contact us for advertisement prices for members and non-members 
CONTINUING EDUCATION LISTINGS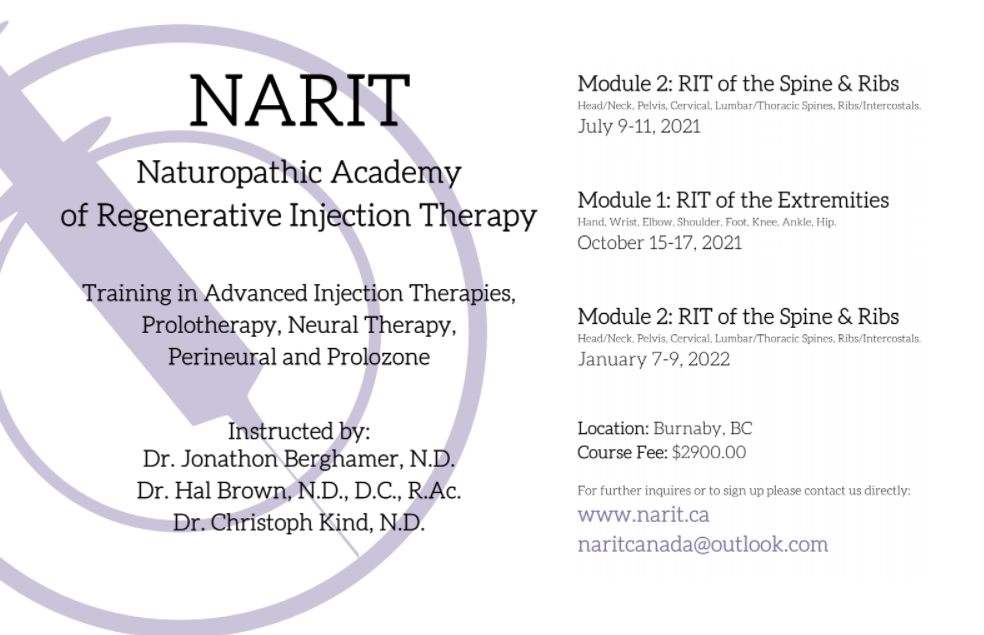 PRACTICE OPPORTUNITIES & JOB POSTINGS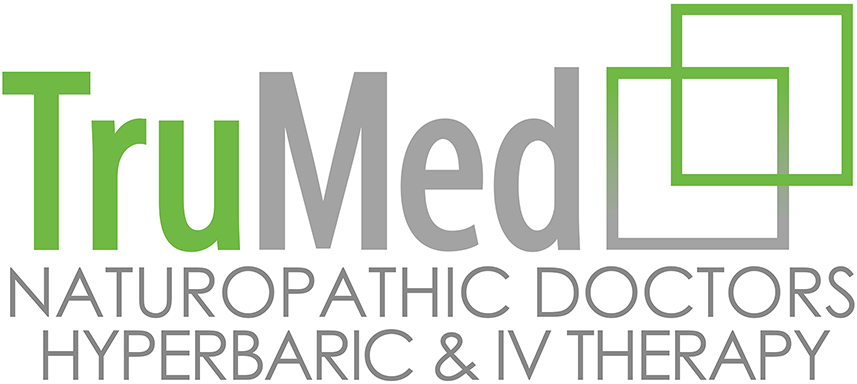 Practice Opportunity: Edmonton 
Date of Listing: July 2021
Popular Naturopathic Clinic in Edmonton is looking for associate immediately – good volume of new patients, strong financial incentives. Brand new modern location for 2021 – IV Therapy & Hyperbaric Oxygen offered. Mentorship will be offered to newer graduates.  IV Therapy training is essential.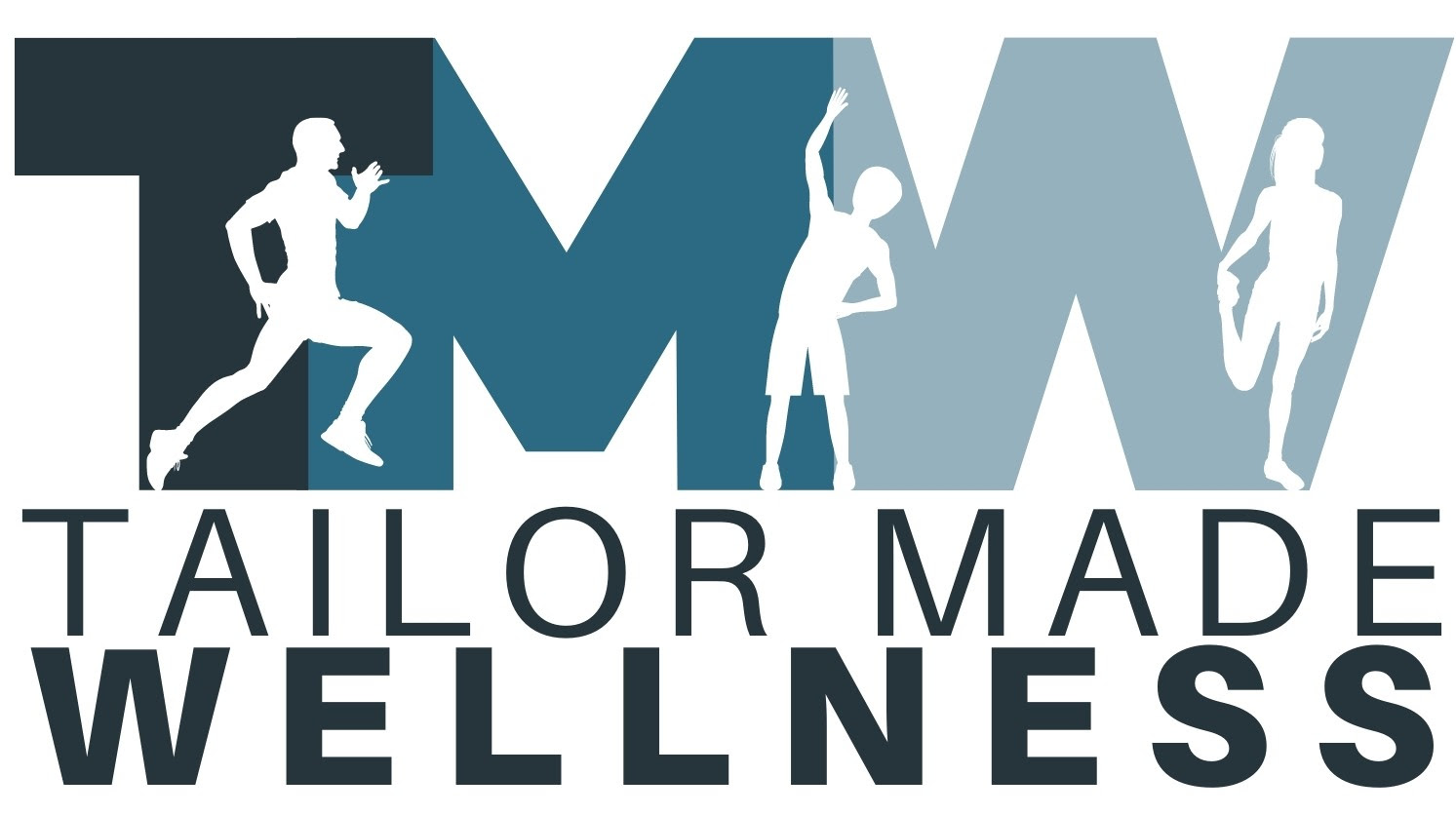 Practice Opportunity: Edmonton area (Sherwood Park)
Date of Listing: July 2021
The Company:
Tailor Made Wellness, a multidisciplinary clinic located in Sherwood Park, is looking to add a Naturopathic Doctor to our team. We are looking for someone who is hardworking, has a positive attitude, and works well in a team setting. A full-time position and a competitive contract will be offered. Supplies, billing, booking, and advertising, will be provided by the clinic.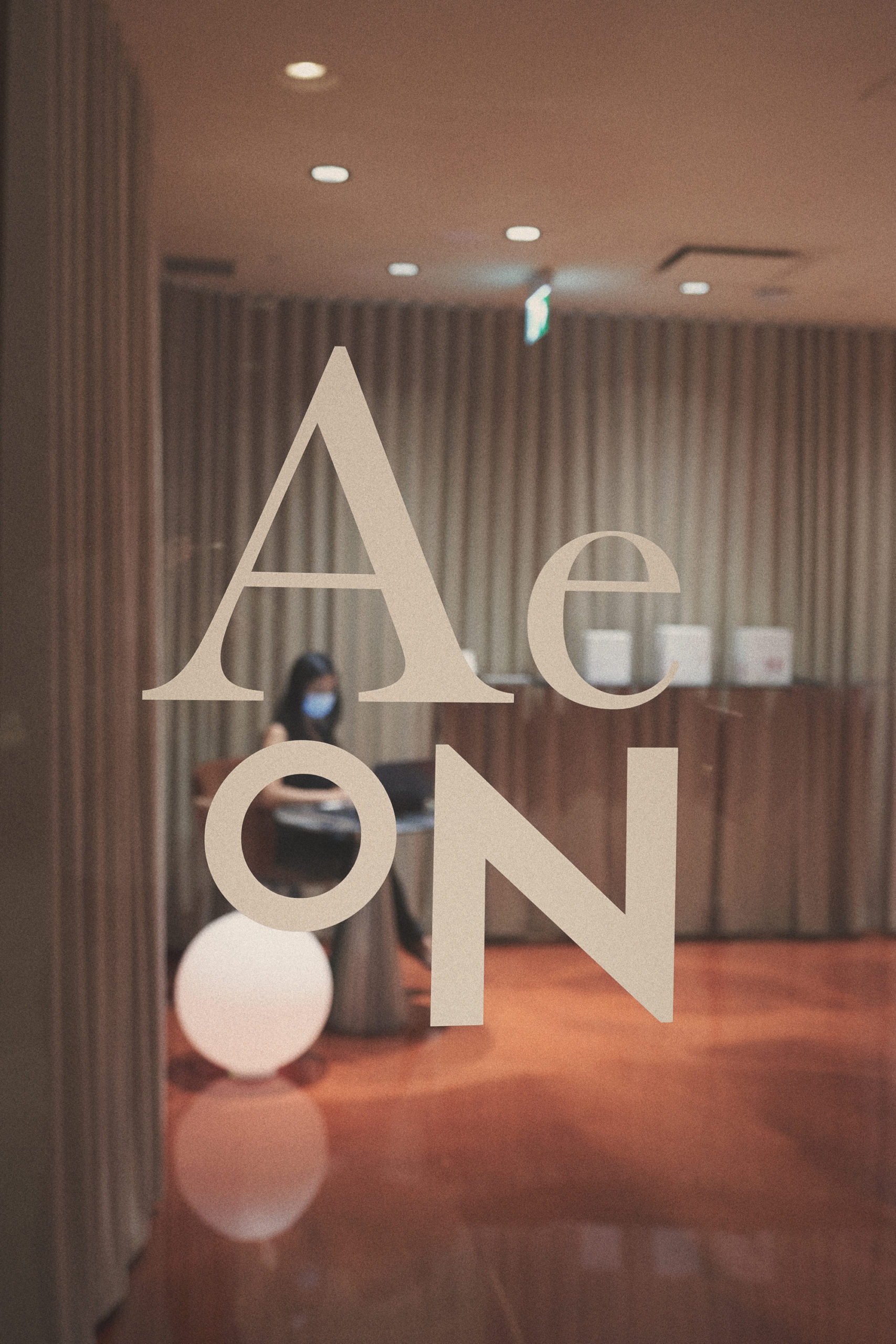 Practice Opportunity: Calgary
Date of Listing: July 2021
The Company:
We are looking for an innovative ND who wants to focus their clinical skills and grow their professional community by working part-time (1 – 2 days/week to start) in a cutting edge, exclusive longevity and performance optimization clinic/facility that is redefining preventative health. www.aeonfuturehealth.com
We believe aging is a disease and are focused on identifying risk factors and optimizing health now so that our patients can be as healthy as possible for as long as possible. We are a team of entrepreneurs and health professionals who love new ideas and the latest evidence based & technologies / therapies. It's all about our patients and engaging with them, teaching them, and giving them an experience that will help them commit long term to improving their health. 
If we sound like your people and you are licensed ND in Alberta and have a min of 3 years clinical & IV experience, as well as advanced IV training through Dr. Paul Anderson we want to connect! We provide a minimum amount of hours/week, are open weekdays and will have flexibility in scheduling between 9am – 7pm. We have a Medical Doctor and no other NDs at our clinic so you will be a key contributor on our medical team. Please email us at Lisa@aeonfuturehealth.com.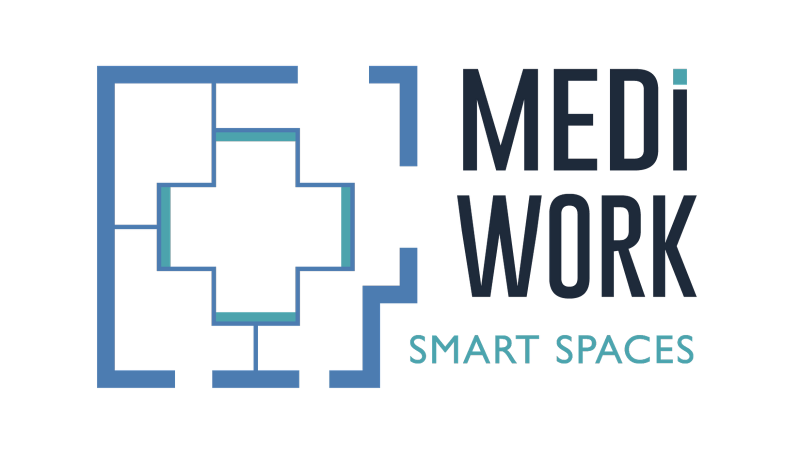 Practice Opportunity: Calgary
Date of Listing: June 2021
New, State of the Art Exclusive Treatment Rooms for Lease in SW Calgary
Focus on patient care. Let us do the rest.
Are you a medical professional looking to see more patients and spend less time on administration? Then you are like most of your colleagues, who prefer seeing patients instead of spreadsheets, doing diagnostic work instead of administration and billing.
That's where MediWork comes in. We have built the kind of space that today's medical professionals are looking for. Properly organized premises laid out for productive medical working spaces and fully appointed, are combined with state-of-the-art IT services including EMR software and up-to-date productive Medical workflow systems. We offer front desk support, booking, billing, and all the other services that take too much time and effort.
Looking to prescribe solutions for patient headaches instead of your own? 
Call us to get your prescription filled.
Limited spots are currently available in our state-of-the-art facility at
#220, 4620 Bow Trail SW, Calgary opening September 1, 2021.
All Service Plans include the following:
Private Office Space
Office Furnishings
Underground, heated parking
Dedicated Phone Line  
High-Speed Internet  
Executive Lounge
Office Medical Cleaning Service (nightly)
Receptionist check-in  
Receptionist appointment booking  
Mail Service  
Patient File Storage  
Intra-appointment medically approved surface clean  
Unlimited Consultation Room Access  
EMR Practitioner Licence  
Public Health EMR Billings By Receptionist 
Private Health EMR Billings By Receptionist 
Patient Insurance Direct Billings (select insurance companies)
No Fee Payment Processing  
Monthly Billings Summary  
Payroll Distribution 
Location: Unit 220, 4620 Bow Trail SW, Calgary
https://www.mediwork.ca
To learn more and reserve your room contact:
Krishna Chavda kchavda@opuscorp.ca or 403 209 5564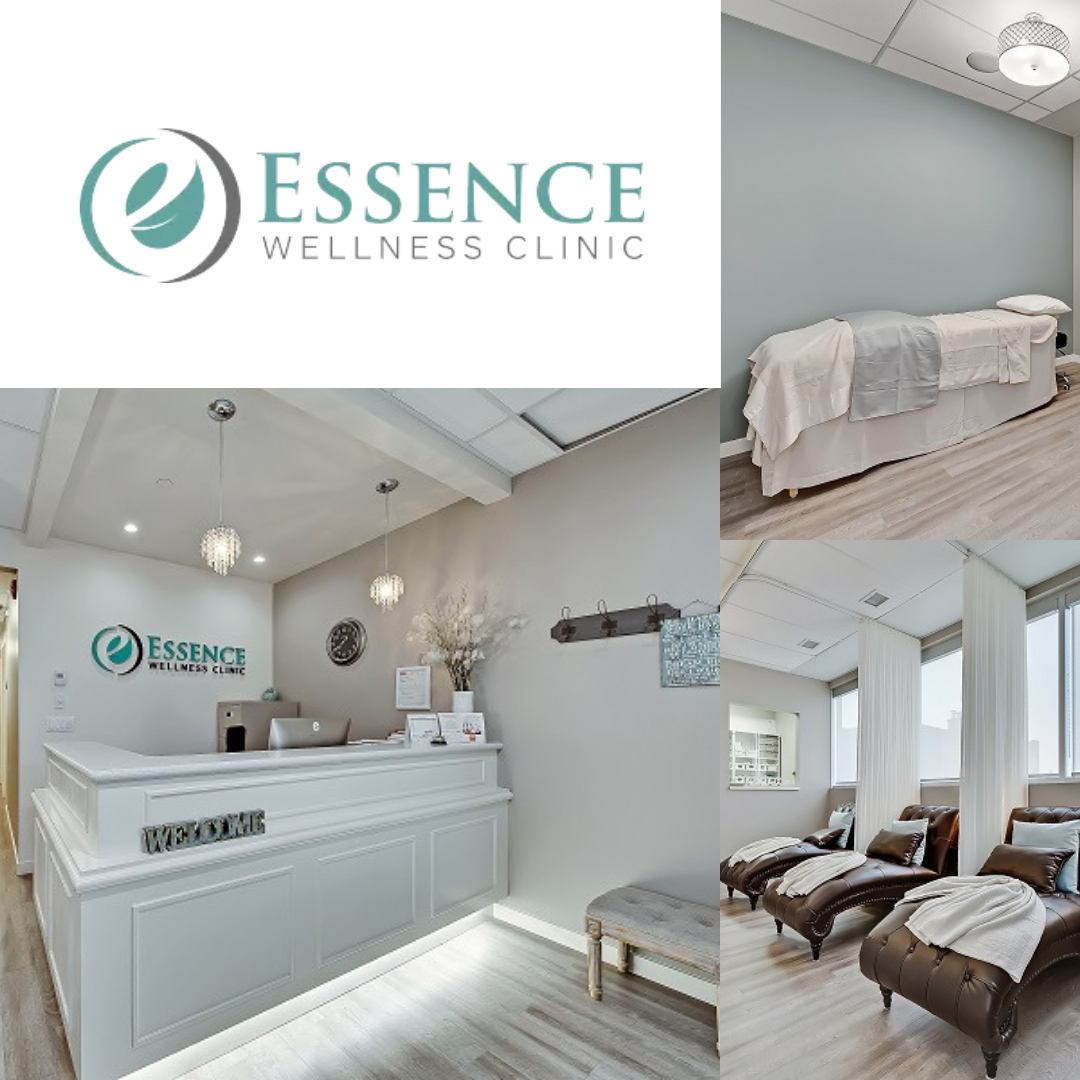 Practice Opportunity: Calgary
Date of Listing: July 2021
Essence Wellness Clinic is looking for part-time and full-time Naturopathic Doctors to join our team. We are a multi-disciplinary clinic offering Naturopathy, Acupuncture, Massage, Nutrition Counselling, and Psychology in Calgary. We are currently hiring for all three locations in Marda Loop (#305, 3425 22nd ST SW), Sage Hill (#111, 60 Sage Hill Plaza NW), and Willow Park (#100, 10816 Macleod Trail SE and pre-hiring for our future upcoming clinic in Mahogany set to open November of this year!
We are offering a $1000 Welcoming Bonus after the completion of your first 3 months!

It would be a plus if you practice Naturopathic Injections, Acupuncture, and IV Therapy. 
Why work with us?
We provide convenient services to patients including

DIRECT BILLING

,

ONLINE BOOKING,

and being open

7 DAYS A WEEK

.  

We have

extensive clinic hours

(Monday-Friday 9 AM-9 PM, Saturday & Sunday: 9 AM-6 PM) to allow for more patient bookings. You can see multiple patients in multiple treatment rooms plus in the IV lounge.

We offer

team discounts

when you need to see other practitioners for treatments.

We

cover all supplies

(including needles, solutions, equipment, emergency crash cart, etc). 

We

directly deposit your pay

bi-monthly into your bank account.
Please go to http://essencewellness.ca/join-our-team for more details about joining our team.
Please contact HR@EssenceWellness.ca if you are interested.
Thank you.

Practice Opportunity: Calgary
Date of Listing: May 2021
Full-time ND wanted for large, multi-disciplinary, holistic clinic in NW
Calgary. This is an independent contractor position for a permanent
commitment. Naturopathic suite of two rooms on a rental basis with full
administrative services provided. Huge referral source from within and
from adjacent Whole Foods Market. Beautiful, healing, collaborative
environment. Maternity/pediatric/family focus with women's health, IV
therapy and allergies and food sensitivites as desired special interests.
Enjoy the autonomy and independence of developing your own practice.
Excellent administrative support with the clinic open and staffed 66 hours
per week, Monday to Saturday. We also welcome an established ND who
would like to bring a full practice. Full access to NETCARE, the Alberta
patient information portal. Naturopathic medicine has been an anchor of
our clinic since its inception almost 20 years ago. Please contact us to
discuss.
Please contact drjudyforrester@gmail.com if you are interested.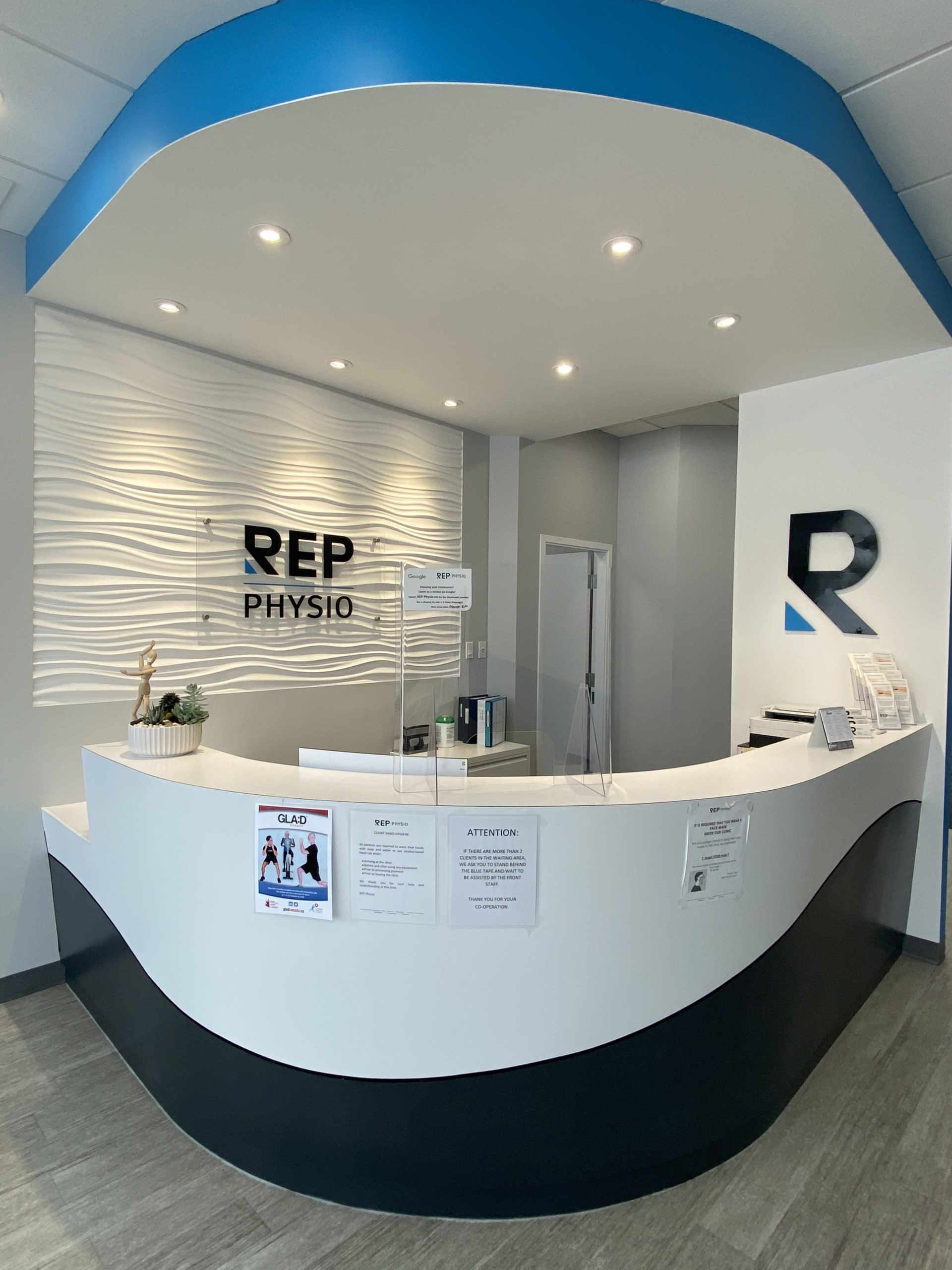 Practice Opportunity: Edmonton
Date of Listing: July 2021
REP Physio is a busy, multi-disciplinary clinic operating in Edmonton's Summerside and Westbrook neighbourhoods. We have a great reputation within the Edmonton area and have a dynamic staff and modern facilities. We are looking to add a Naturopath to complement our current care team. The successful applicant will be a pro-active team player with great people skills that is interested in working with our various health care providers in a clinical setting. Administrative support provided. Commission-based compensation. Employee or contractor positions are available. Room/space rental will also be considered. A full or part-time position is available. We are not an AHS-funded facility. We cater to private payors, EHC, WCB, and MVA clients.
If this opportunity sounds like a perfect match, please email your resume to officemanager@repphysio.ca
Attention: Michelle
You can also contact the clinic with questions by calling 780-244-1095