Continuing Education: Calgary
Date of Course: Sunday, October 27th (9:00AM-1:00PM)
EMERGENCY REFRESHER FOR THE NON-IV NATUROPATHIC PRACTICE 
As required by the CNDA, Naturopathic Doctors practicing Restricted Activities must complete an Emergency Refresher course every four years. If you are practicing Restricted Activities that are not IV and Injection Therapies, this Emergency Refresher course is a good option for you!  Developed and presented by Dr. Patti Yik ND, this CNDA-approved course will be cover the relevant material in a hands-on, practical and engaging four-hour workshop.
Course Objectives
Identify and critically assess potential emergency situations that may arise in a Naturopathic practice.

Become knowledgeable and comfortable with implementing proper responses to potential emergency situations that may arise in a Naturopathic practice.

Identify, assess and implement proper responses to emergency situations that may arise specifically to the practice of Acupuncture, Naturopathic Injections and Manipulation. 
Course Instructor Bio
Dr. Patti Yik is a practicing Naturopathic Doctor and clinic owner in Calgary, Alberta.  She graduated from the Canadian College of Naturopathic Medicine in 2006 and started Vive Integrative Health Group, a Naturopathic-focused clinic in 2010 with her husband Dr. Colin Race. 
Date:  Sunday, October 27th (9:00AM-1:00PM)
Location:  Vive Integrative Health Group – 1889 45th Street NW, Calgary, AB
Cost:  $275 + GST
To Register:  Email drpatti@vivehealth.ca the completed Registration Form.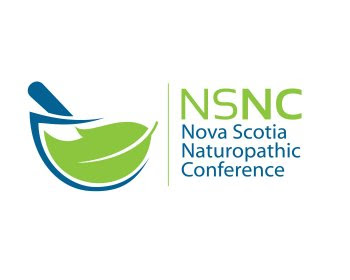 Continuing Education: Halifax, NS
Date of Event: October 25-27, 2019
Registration is now open for the Nova Scotia Naturopathic Conference 2019! The conference is taking place Saturday October 26th and Sunday October 27th. There will also be a pre-conference seminar on Friday October 25th from 1-5pm. All of these events will take place at the Best Western Chocolate Lake Hotel in Halifax. Mention NSAND to get the group rate if booking a hotel room.
Please register for the conference ASAP through the following link: https://www.eventbrite.ca/e/nova-scotia-naturopathic-conference-2019-tickets-64144140852
Additional info about the conference can be found here: http://nsnc.info/
Registration closes on October 18!
Speakers:
Pre-Conference – October 25 (extra fee to attend) Dr. Allison Seibecker – SIBO Review, Research Update, Q and A
October 26 Dr. Sandra Murphy – Naturopathic Approach to Epigenetics Dr. Catherine Darley – Timing is Everything: The circadian system, disorders and their treatment
October 27 Dr. Carissa Doherty – Lyme Disease and Coinfections Dr. Sonya Doherty – Alzheimer's Disease and Managing Chronic Cases
To see the full schedule or to register visit the conference website: http://nsnc.info/
Registration closes on October 18!!

Practice Opportunity: Calgary
Date of Listing: August 2019
Behavioral Sleep Medicine Specialist (BSMS)
This position involves communicating with patients, families and the community to educate individuals on sleep disorders, good sleep hygiene, treatment optimization, and methods to improve and monitor compliance with prescribed treatment. The Centre for Sleep and Human Performance is a dynamic, state-of-the-art medical facility and community-based organization devoted to the expert evaluation, diagnosis and management of sleep disorders.
 
Role Requirements
Deliver an individualized, patient- centred behavioral sleep medicine program.

Employ concepts of health behavioral change models to enhance patient instruction.

Collaborate closely with the Medical Director, Centre physicians and other health care professionals to support an integrative approach to sleep medicine.

Assess patient compliance and quality assurance to improve clinical outcomes.

Assist patients in eliminating barriers to care to maximize their quality of life
Excellent interpersonal, communication, and organizational skills; public speaking would be an asset.

Expertise and experience in counselling and teaching: cognitive behavioral therapy, motivational interviewing, mindfulness-based stress reduction, stress management, as well as, a strong meditation practice is essential.

Knowledge of sleep disorders and various treatment options.

Knowledge of sleep tests/tools used to diagnosis, evaluate and monitor sleep disorders; maintain knowledge of clinical care trends and standards of practice.

Mature, committed and adaptable individual with strong work ethic; team player who can take direction, as well as, work independently.

Superior performance; exceeds all measures of the role

Excellent decision-making and critical thinking skills both clinically and professionally

Knowledge in nutrition, fitness, and wellness
Current registration/licensure-Psychologist/ Social worker/ Counsellor, Naturopathic doctor, Allied Health Care Professional, RN. Masters, PhD or post-graduate degrees considered only.

Maintain current CPR

Clear criminal record check (less than 3 months old)

Proficiency in the use of electronic medical record systems and the ability to learn new programs
Please submit a resume, cover letter and references stating expected salary/hourly range, in confidence to manager@centreforsleep.com.   
We would like to thank all Applicants for their interest. Only Applicants who have fulfilled the above requirements and are selected for an interview will be contacted by the Hiring Manager.

Practice Opportunity: Calgary
Date of Listing: August 2019
PART-TIME & FULL-TIME NATUROPATHS NEEDED
Essence Wellness Clinic is opening a third location in Willow Park Village (SE) this November and is looking for part-time and full-time Naturopathic Doctors to join the team. We are also hiring part-time NDs for our Marda Loop and Sage Hill locations and pre-hiring for our Mahogany location for 2020. We offer Naturopathic Medicine, Massage, Acupuncture and Natural Esthetics at our clinic. Please see below for details:
We require ALL our Essence NDs to have the following Restricted Activities:
IM Injections

Acupuncture

IV therapy (IV Therapy is a huge component of our business. If you don't currently do IV, we need you to agree to taking the next available IV course subsidized at 50% by the clinic)

Mesotherapy (Mesotherapy/Natural Esthetics is our second highest grossing service at our clinic. If you don't currently do Mesotherapy, we need you to agree to taking the next available Mesotherapy course subsidized at 50% by the clinic)
Why work with us?
We provide excellent service to patients including DIRECT BILLING and MVA BILLING, we are open 7 DAYS A WEEK and have ONLINE BOOKING for convenience.

We have great clinic hours (Monday-Friday 9AM-9PM, Saturday & Sunday: 9AM-6PM) to help book more patients in for you! See multiple patients in multiple rooms and IV chairs.

We offer staff discounts when you need to see other practitioners for treatments.

We subsidize 50% of your continuing education courses (such as IV therapy andmesotherapy courses)

We cover all supplies (including needles, solutions, equipment, etc). You just need to come in and see patients

We directly deposit your pay bi-monthly right into your bank account.

We have a great marketing budget and marketing strategies that help keep your schedules full at all times. This includes trade shows, festivals, corporate talks, advertising in community newsletters, making professional clinic videos and 3D tours.

We have a very strong work culture; lots of team building events and gatherings such as bowling, axe throwing, locked room, lake day and Christmas parties to make work fun!

Go to http://essencewellness.ca/join-our-team for more details about joining our team.

Please submit your resume to HR@EssenceWellness.ca or contact Dr. Trudy Toews at (403) 891-1932 directly to set up a meeting. Thank you and we hope to hear from you soon.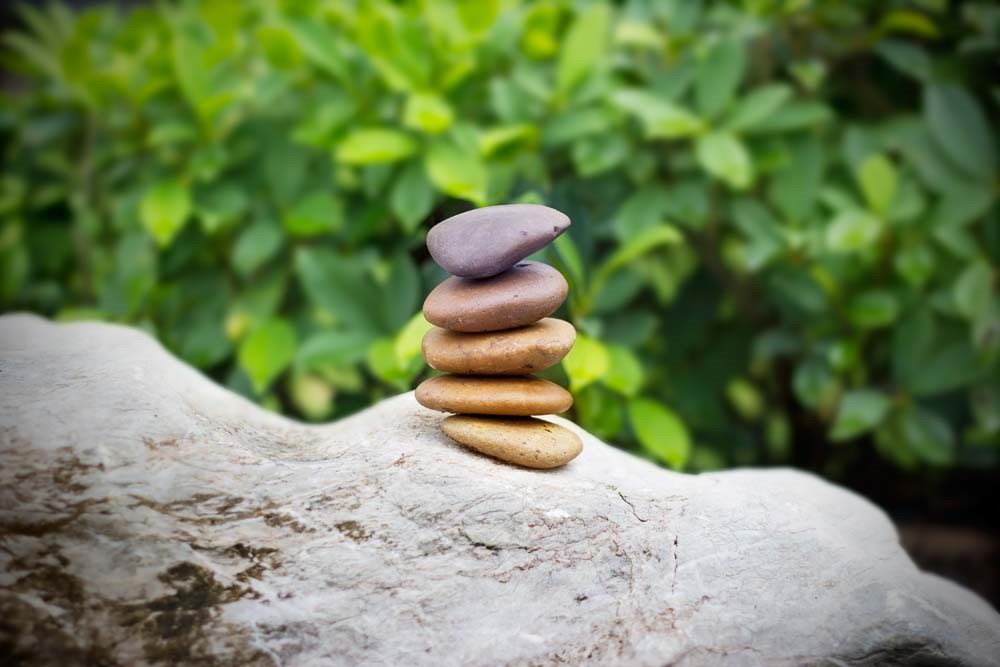 Practice Opportunity: Calgary
Date of Listing: August 2019
Amazing Opportunity for an ND to join our established Calgary Clinic.
ND wanted for extremely unique Functional Medicine and Musculoskeletal clinic. Excellent opportunity for an established doctor or enthusiastic business minded ND grad to join our team. We are looking for someone who is well versed in the treatment modalities of Prolotherapy, Herbs and IV Therapy. Other modalities are welcome as an adjunct to this root philosophy of care. Our clinic has one office manager + 3 highly skilled receptionists; laundry machines on-site; busy area of Calgary near Chinook Mall and well-established reputation within the community. Our clinic is patient-focused, internal referrals and looking for an ND that is willing to actively promote and grow their own practice and learn Functional Medicine and Orthopedic Protocols with our practitioner specialists. 
Preferable full-time practice. Part-time opportunities are available.

Practice Opportunity: Edmonton
Date of Listing: December 2018
Come join a successful clinic focused on helping patients in the evolving health conscious market. True Nature Health Clinic is in Central Edmonton, close to the downtown area with easy arterial access to the rest of the city.
We are looking for someone who is passionate about any, or all, of these areas: Sports medicine, Chronic pain, Genetics, Chronic Neurological Issues, Men's Health and IV therapy. Newer NDs that are excited to start and driven to grow a successful practice are also encouraged to apply. The clinic currently has a Full-time ND with a general family practice, who does Bowen and injection therapies and a part time ND focused on Fertility, Pregnancy, pre and post natal health and Pediatrics. The ideal candidate must be (but not limited to): ‐ Self‐motivated and possess a strong work ethic along with a professional demeanor, appearance and teamwork-oriented ‐ Able to multitask and work with accuracy and efficiency while maintaining an upbeat, friendly, positive attitude ‐ Driven to build and maintain your practice. Benefits include fantastic full-time reception, promotion through the website, access to full dispensary, free parking, a fully furnished room with windows just needing your finishing touches, in a beautiful, newly, renovated clinic. Start date is immediate.
Please contact us for more information at 780-944-2780 or email reception@truenaturehealth.ca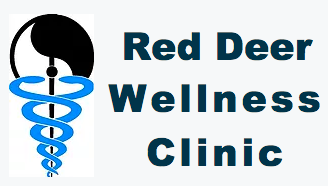 Practice Opportunity: Red Deer
Date of Listing: March 2019
Fantastic Practice Opportunity Are you a NEW GRADUATE and looking to start practicing right away? OR Are you CURRENTLY PRACTICING, but unhappy with your inconsistent schedule and struggling to pay off your student loans? We have a solution for YOU!!!
A busy, well-established naturopathic clinic in Red Deer, central Alberta , is looking for a motivated ND to take on a large patient load. At the clinic, we use Applied Kinesiology and all other modalities you have learned to treat clients. You will have full access to a diverse, fully stocked dispensary; excellent reception staff, cross referrals with other practitioners (EFT, Bowen, CranioSacral, and Lymph and Massage Therapy) and an opportunity to learn from experienced Naturopaths. The room is furnished (just needs your finishing touches). You also will have access to use Magnet/IR therapy, Activate Air, TDP Lamp and a Theralase Laser. ALL YOU HAVE TO DO IS WALK IN AND PRACTICE.
We can be reached at (403) 346-1331 or reddeernd@yahoo.ca (Attention Dr. Brenda). This is an opportunity that you do not want to pass up.