Practice Opportunity: Calgary
Date of Listing: March 2019
Integrative health office in Ramsay, Calgary is looking for an ND to join our team. We are looking for a self motivated practitioner with a focus on IV therapies, cosmetic treatments and pain management. Our practice has been in business since 2004 and our centre is thriving – we continue to experience growth every year. Our outgoing team of practitioners value collaborative care. New NDs that are driven to grow a practice are encouraged to apply. A friendly, positive attitude is a priority. A stunning office space with spectacular views of downtown Calgary await your personal touch! Parking is free – for you and your clients.
For more information, please email info@integranaturopathics.com.

Practice Opportunity: Edmonton
Date of Listing: December 2018
Come join a successful clinic focused on helping patients in the evolving health conscious market. True Nature Health Clinic is in Central Edmonton, close to the downtown area with easy arterial access to the rest of the city. We are looking for someone who is passionate about any, or all, of these areas: Sports medicine, Chronic pain, Genetics, Chronic Neurological Issues, Men's Health and IV therapy. Newer NDs that are excited to start and driven to grow a successful practice are also encouraged to apply. The clinic currently has a Full-time ND with a general family practice, who does Bowen and injection therapies and a part time ND focused on Fertility, Pregnancy, pre and post natal health and Pediatrics. The ideal candidate must be (but not limited to): ‐ Self‐motivated and possess a strong work ethic along with a professional demeanor, appearance and teamwork-oriented ‐ Able to multitask and work with accuracy and efficiency while maintaining an upbeat, friendly, positive attitude ‐ Driven to build and maintain your practice. Benefits include fantastic full-time reception, promotion through the website, access to full dispensary, free parking, a fully furnished room with windows just needing your finishing touches, in a beautiful, newly, renovated clinic. Start date is immediate.
Please contact us for more information at 780-944-2780 or email reception@truenaturehealth.ca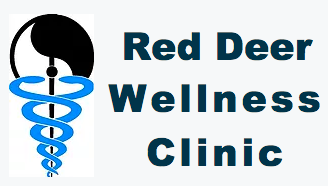 Practice Opportunity: Red Deer
Date of Listing: March 2019
Fantastic Practice Opportunity Are you a NEW GRADUATE and looking to start practicing right away? OR Are you CURRENTLY PRACTICING, but unhappy with your inconsistent schedule and struggling to pay off your student loans? We have a solution for YOU!!! A busy, well-established naturopathic clinic in Red Deer, central Alberta , is looking for a motivated ND to take on a large patient load. At the clinic, we use Applied Kinesiology and all other modalities you have learned to treat clients. You will have full access to a diverse, fully stocked dispensary; excellent reception staff, cross referrals with other practitioners (EFT, Bowen, CranioSacral, and Lymph and Massage Therapy) and an opportunity to learn from experienced Naturopaths. The room is furnished (just needs your finishing touches). You also will have access to use Magnet/IR therapy, Activate Air, TDP Lamp and a Theralase Laser. ALL YOU HAVE TO DO IS WALK IN AND PRACTICE.
We can be reached at (403) 346-1331 or reddeernd@yahoo.ca (Attention Dr. Brenda). This is an opportunity that you do not want to pass up.
Continuing Education: 48th Annual International Orthomolecular Medicine Today Conference
Date of Conference: May 31-June 2, 2019 (Fairmont Hotel Vancouver)
The Annual International Orthomolecular Medicine Today Conference is a continuing education event for medical doctors, naturopathic doctors, nurse practitioners, pharmacists, nutritionists, and other health care professionals. The Conference is presented by the International Society for Orthomolecular Medicine, which brings together orthomolecular associations established in more than 20 countries around the world. Orthomolecular Medicine Today provides a forum for leading clinicians and researchers to present current advances in orthomolecular oncology, immunology and general medicine.
Join us for the 48th Annual International Conference in Vancouver. Conference program and online registration: https://isom.ca/event/omt2019/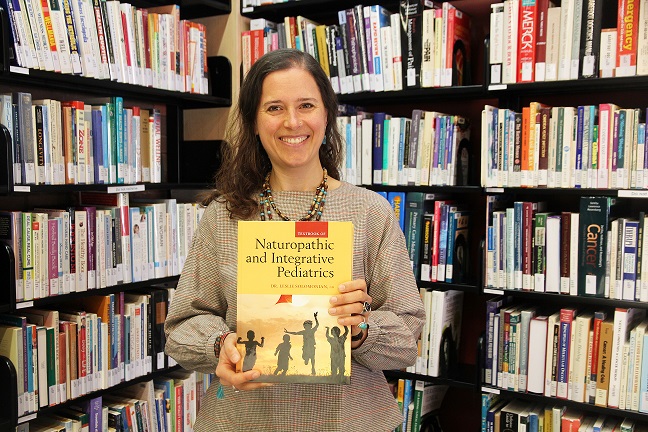 New textbook from CCNM faculty – now available!
Naturopathic and Integrative Pediatrics
by Dr. Leslie Solomonian, ND, is available for purchase from ccnmpress.com.
Dr. Solomonian, pediatrics instructor at the Canadian College of Naturopathic Medicine (CCNM) for over 10 years, has devoted her life's work to children's health. At over 800 pages in length, Naturopathic and Integrative Pediatrics catalogues Dr. Solomonian's expertise on the subject, is meticulously researched, and provides a comprehensive review of common pediatric illnesses.
Ideal for practitioners of naturopathic and complementary medicine, Naturopathic and Integrative Pediatrics is the perfect companion to clinical practice.
The textbook promises to:
Offer guidance to the promotion of health, the prevention of disease, and the management of presentations common in general naturopathic practice in North America.

Emphasize working with the family unit, interpreting the evidence for naturopathic modalities to children, and applying naturopathic principles to treating the whole child.

Offer

evidence, principles, and strategies that will support the reader in creating holistic, individualized plans.
Dr. Leslie Solomonian, ND, graduated from CCNM in 2005. She is an associate professor at CCNM, supervises clinical interns at CCNM's teaching clinic, practices at the Neighbourhood Clinic in Toronto, and is president of the Pediatric Association of Naturopathic Physicians.
Learn more at ccnmpress.com/peds-textbook.