Contact us for advertisement prices for members and non-members 
CONTINUING EDUCATION LISTINGS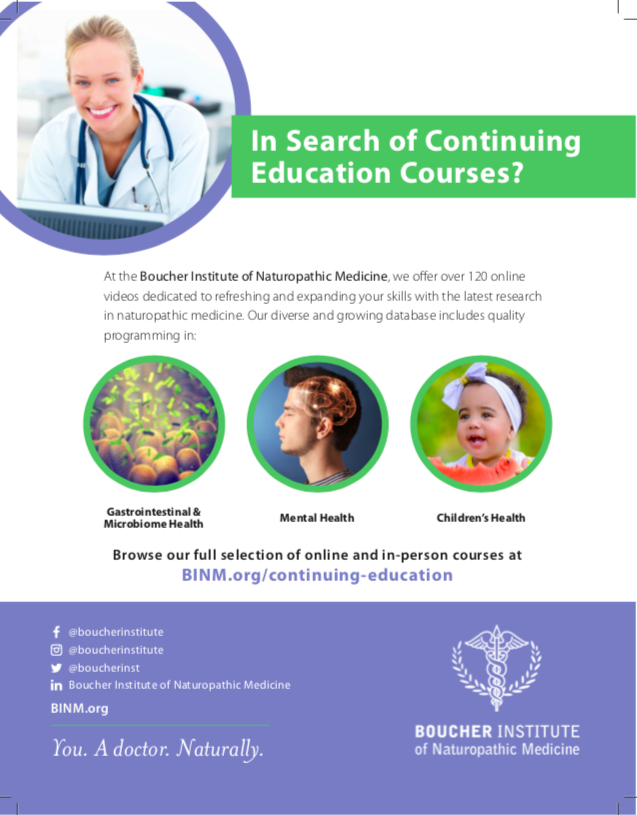 PRACTICE OPPORTUNITIES & JOB POSTINGS
Practice Opportunity: Calgary
Date of Listing: November 2020
Top Pay, Great Environment, Fulfilling Work
Are you a master healer with excellent communication skills and an upbeat attitude? 
Neurvana Health Naturopathic Clinic is opening a new location in the heart of Mission, one of Calgary's most vibrant and affluent neighbourhoods.
Doors will open February 2021 and there is availability for 1 more full time Naturopathic Doctor with a strong focus on solving chronic conditions.
Candidates must be able to connect with clients on an emotional level, build trust and guide them to the quality of life they are seeking.

To be successful as a Naturopathic Doctor, candidates must be professional, polite, and attentive while also being accurate. They should always be prepared and responsive, willing to meet each challenge directly. 
You must also be comfortable with people, excelling at both verbal and written communication. Most importantly, you must have a genuine desire to meet and exceed the needs of your clients.
We're a good fit if you…
Are someone that listens with intent to client's pains and ensures they feel understood (we are not about multiple patients at one time)

Hold IV therapy certification or a willingness to complete the requirements for certification

Have experience with lab testing, ideally functional medicine labs: blood, urine, stool, saliva

Excel in integrative environments with a focus on functional medicine and delivering lasting results

Don't shy away from solving chronic health conditions, but rather get fired up by solving them

Want to know more about the neurological side of things, how it relates to your patient's condition, and how to put QEEG and Neurofeedback to work for you to improve patient outcomes — no different than IV therapy or testing you already use
Why work with Neurvana Health?
Brand new EMF and Mold free clinic

Office with a view from the 3rd floor facing south with plenty of natural light

Marketing done by seasoned inhouse veterans that have experienced chronic illness themselves and know how to intimately connect with your ideal patients and fill your schedule

Steady flow of new, highly committed patients to work with, without having to do public speaking, social media or dozens of blog posts

Phones answered by highly educated, native English speaking individuals that know how to answer questions from prospective and current patients.

All administrative tasks taken care of including test kit prep., supplement ordering, scheduling, and everything in between.

Patient expectations are set before entering your schedule.

Blood draws provided by an experienced inhouse phlebotomist

Professionally installed sound proof system to drastically reduce conversations between rooms and hallways.

You have full autonomy. Period. We never dictate or STRONGLY ENCOURAGE how you "should" run your practice.

We're a supportive, open minded group of professionals looking to improve the face of health care.

Keep 60% of all revenue you generate (minus cost of goods)

Avg. practitioner revenue is $83,572 per month, without pushy sales tactics

World class non-pushy, non-hypey, non-slimy sales education refined over 7 decades and backed by thousands of sales studies

Stock options considered after 1 year as part of our retirement planning initiative

Be on the ground floor of a rapidly growing company with sights set on national expansion
About Neurvana Health
We're a rapidly growing Naturopathic Clinic with locations in Calgary and Red Deer. What we offer our clients is an opportunity to truly solve their challenges and restore their lives. We do this through 2 practices, Functional/Naturopathic Medicine and Neuroscience. It's here at the crossroads of these worlds that we have been able to provide a quality of care that is unmatched by most other providers and become an authority on solving chronic health problems while attracting clients from around the world. It's what we call Results Based Medicine™
We are a practical and sensible group of innovators with specialties in many areas. We believe that healthcare is a team sport and that the only way to deliver the best quality care is by allowing our practitioners to fully dedicate their mental and emotional resources to serving their clients, while our team of world class marketers, support staff and business leaders take care of the rest.
Our mission is to offer Canadian's the highest rate of success at identifying and treating chronic illness than any other clinic in the country.
Are you driven by delivering the best quality of life to your clients?
If you answered yes, click the link for more information and how to apply
https://neurvana.ca/nd-application
Current Location
4039 Brentwood Road NW
Calgary, AB T2L 1L1
Phone: (403) 453-8567
New Location
2020 4 St SW
Calgary, AB T2S 1W3
Phone: (403) 453-8567

Practice Opportunity: Calgary
Date of Listing: November 2020
Position: Naturopathic Doctor – Full Time Salary Position
The Nardella Clinic has an opportunity for a full-time Naturopathic Doctor to become a Service Provider at the clinic.  This is a technical service role providing patient treatments.  Duties may include:
Blood Draws;
Lab Test Processing;
IV Therapy;
IV Chelation Therapy;
Hyperbaric Oxygen Therapy;
IV Ozone Therapy;
Acupuncture;
Naturopathic Injection Therapies;
EECP Therapy; and
Colonic Hydrotherapy.
At a minimum candidates should be approved to provide IV Therapy and IV Chelation Therapy.  Support for further training is negotiable.  This is a salaried position.  Hours of work are Monday to Friday.  A minimum of two evening shifts are required.
Interested candidates should email a resume to tanya@nardellaclinic.com.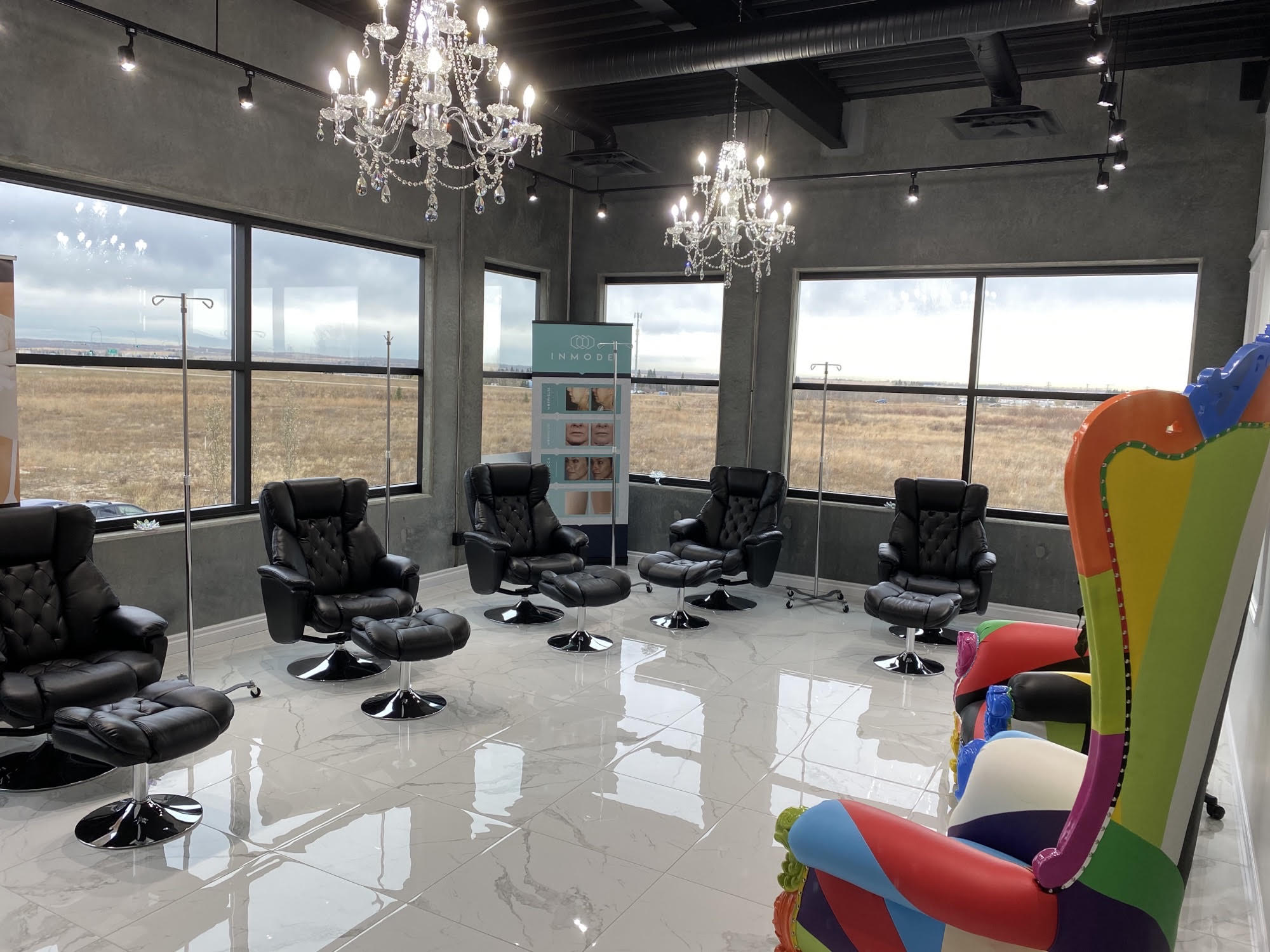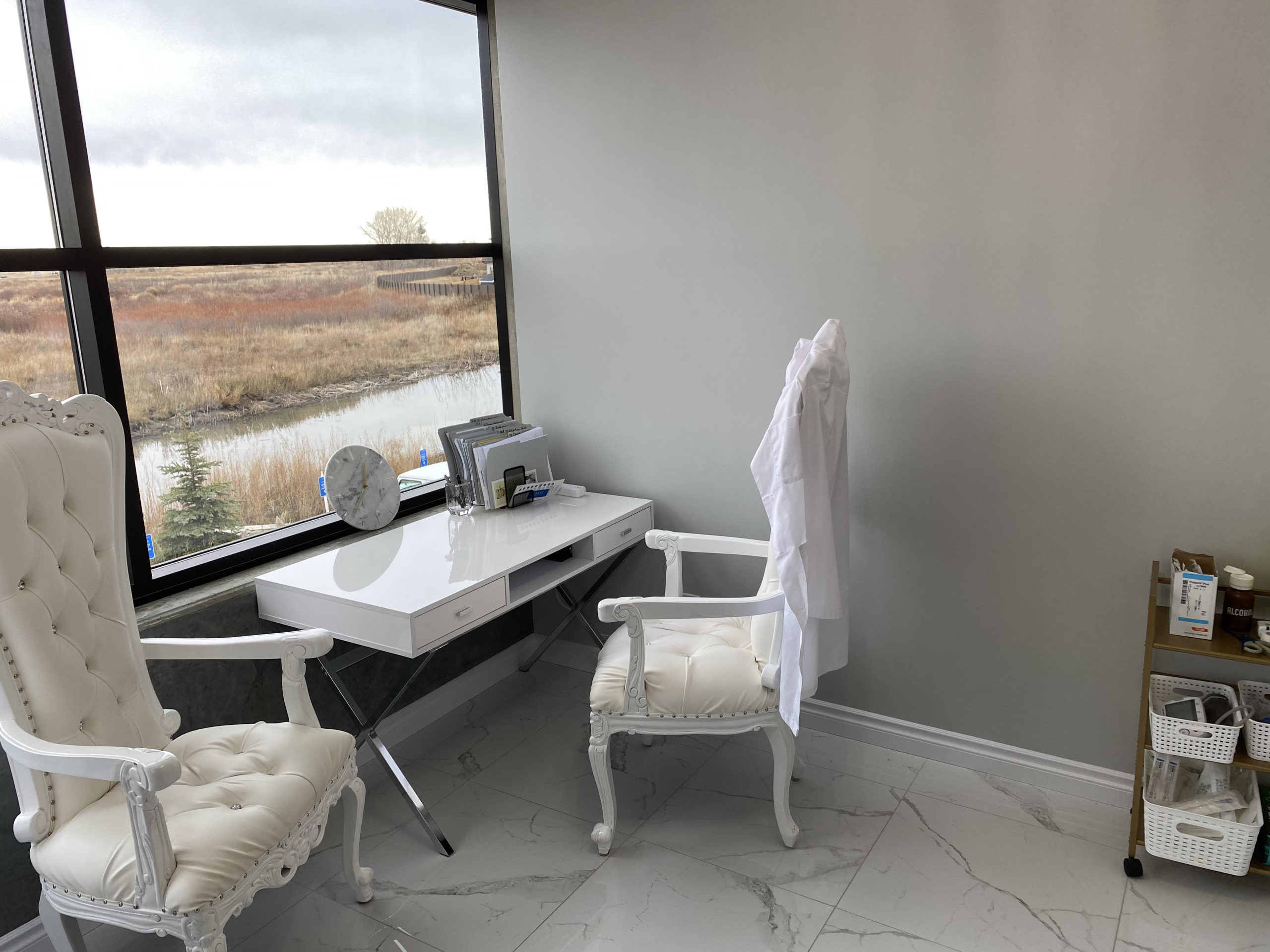 Practice Opportunity: Edmonton
Date of Listing: November 2020
OFFICE SPACE AVAILABLE – EDMONTON
Crave Beauty & Wellness Lab is a new concept of medical spa, with a team of naturopathic doctors, MD/RN aesthetic Injectors and beauty connoisseurs in the Edmonton area, who are obsessed with providing top tier medical technology and cosmetic treatments. We like to think of our concept as the best of both worlds; by combining modalities, we are truly able to address concerns by offering both internal and external treatments that work in conjunction to achieve beauty, health, and wellness goals more effectively. 
Crave Beauty & Wellness Lab is Edmonton areas first luxury vitamin IV drip lounge accommodating five patients per hour. We also have a private room set up and furnished for taking patients in for 1:1 health consultations. We will consider an ND who works at another practice in addition to ours. We currently have space to bring on one additional ND to our team on a part-time basis who is looking to grow into full time. We are looking for a motivated, self-directed flexible ND to be apart of our growing clinic. 
This role offers:
Ongoing patient referral
Social media marketing + website feature with SEO provided
Office space + access to run Vitamin IV lounge
Positive and uplifting working environment
Mentoring and supervision available by an ND if needed
Reception to assist in scheduling and patient management
Opportunity for growth and running your practice full-time out of Crave
Competitive commission
The opportunity of 3 months living accommodation free if relocation is required
If interested, please contact or send a resume to Shaundra Waddell.
Social: @getcraved
Website: www.cravebeautylab.com
E-mail: info@cravebeautylab.com
Contact : 780-948-6662

Practice Opportunity: Calgary
Date of Listing: February 2020
Position: Full time ND to share office space
Address: 
Rockyview Health Centre
Suite 308 1011 Glenmore Trail SW
Suite 308 
T2V 4R6 Calgary, AB
403-454-0255
Estabished naturopathic doctor is opening a new clinic in central area of Calgary, Alberta. I would love to share office space with a colleague that has similar practice style but also complements and completes the services that are currently offered. Ideally, strong skills in IVs and injection therapies would be an asset with an interest in broadening these skills to include chelation, ozone, prolotherapy and/or neural therapy.
Generous and negotiable compensation plan, length of contract and start date. Clinic opens March 2020
Please contact Dr. Christine Perkins ND at 403.681.9733 or drchristine@radianthealth.ca.

Practice Opportunity: Calgary
Date of Listing: September 2019
PART-TIME & FULL-TIME NATUROPATHS NEEDED
Essence Wellness Clinic is opening a third location in Willow Park Village (SE) this November and is looking for part-time and full-time Naturopathic Doctors to join the team. We are also hiring part-time NDs for our Marda Loop and Sage Hill locations and pre-hiring for our Mahogany location for 2020. We offer Naturopathic Medicine, Massage, Acupuncture and Natural Esthetics at our clinic. Please see below for details.

We require ALL our Essence NDs to have the following Restricted Activities:
IM Injections

Acupuncture

IV therapy (IV Therapy is a huge component of our business. If you don't currently do IV, we need you to agree to taking the next available IV course subsidized at 50% by the clinic)

Mesotherapy (Mesotherapy/Natural Esthetics is our second highest grossing service at our clinic. If you don't currently do Mesotherapy, we need you to agree to taking the next available Mesotherapy course subsidized at 50% by the clinic)
Why work with us?
We provide excellent service to patients including DIRECT BILLING and MVA BILLING, we are open 7 DAYS A WEEK and have ONLINE BOOKING for convenience.

We have great clinic hours (Monday-Friday 9AM-9PM, Saturday & Sunday: 9AM-6PM) to help book more patients in for you! See multiple patients in multiple rooms and IV chairs.

We offer staff discounts when you need to see other practitioners for treatments.

We subsidize 50% of your continuing education courses (such as IV therapy andmesotherapy courses)

We cover all supplies (including needles, solutions, equipment, etc). You just need to come in and see patients

We directly deposit your pay bi-monthly right into your bank account.

We have a great marketing budget and marketing strategies that help keep your schedules full at all times. This includes trade shows, festivals, corporate talks, advertising in community newsletters, making professional clinic videos and 3D tours.

We have a very strong work culture; lots of team building events and gatherings such as bowling, axe throwing, locked room, lake day and Christmas parties to make work fun!

Go to http://essencewellness.ca/join-our-team for more details about joining our team.

Please submit your resume to HR@EssenceWellness.ca or contact Dr. Trudy Toews at (403) 891-1932 directly to set up a meeting. Thank you and we hope to hear from you soon.


Practice Opportunity: Edmonton
Date of Listing: December 2019
Come join a successful clinic focused on helping patients in the evolving health conscious market. True Nature Health Clinic is in Central Edmonton, close to the downtown area with easy arterial access to the rest of the city.
We are looking for someone who is passionate about any, or all, of these areas: Sports medicine, Chronic pain, Genetics, Chronic Neurological Issues, Men's Health and IV therapy. Newer NDs that are excited to start and driven to grow a successful practice are also encouraged to apply. The clinic currently has a Full-time ND with a general family practice, who does Bowen and injection therapies and a part time ND focused on Fertility, Pregnancy, pre and post natal health and Pediatrics. The ideal candidate must be (but not limited to): ‐ Self‐motivated and possess a strong work ethic along with a professional demeanor, appearance and teamwork-oriented ‐ Able to multitask and work with accuracy and efficiency while maintaining an upbeat, friendly, positive attitude ‐ Driven to build and maintain your practice. Benefits include fantastic full-time reception, promotion through the website, access to full dispensary, free parking, a fully furnished room with windows just needing your finishing touches, in a beautiful, newly, renovated clinic. Start date is immediate.
Please contact us for more information at 780-944-2780 or email reception@truenaturehealth.ca